Effective online advertising is essential for businesses aiming to reach their target audience. However, navigating the complexities of digital ads can be daunting. That's where our comprehensive digital advertising services come into play.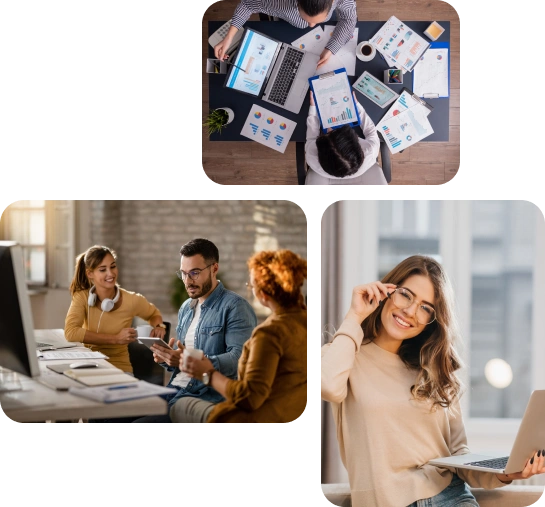 Types of digital advertising services we offer
We'll craft and execute targeted ad campaigns across popular social platforms to maximize your reach and engagement.
Pay-Per-Click (PPC) Advertising
Our experts will manage your PPC campaigns, optimizing keywords, ad placements, and budgets for cost-effective results
We'll create compelling and persuasive ad copy that captivates your audience and drives action
Landing Page Optimization
We'll fine-tune your landing pages to ensure they convert visitors into valuable leads or customers
We'll conduct rigorous A/B tests to refine ad creatives, landing pages, and campaign strategies for optimal performance.
Our display advertising strategies will enhance your brand visibility across relevant websites and platforms
Search Engine Marketing (SEM)
We'll manage your SEM campaigns, including Google Ads, to boost your website's visibility in search results.
Learn more about our Digital Ads Services services
There's no time to waste.
Get matched with the perfect VA to outsource and succeed.
Benefits of hiring our Digital Ads services
Our team consists of seasoned digital advertising professionals who stay updated with industry trends
We'll optimize your ad spend to maximize results within your budget.
Our strategies ensure your ads are seen by the right audience, increasing the likelihood of conversions
A/B testing and analytics enable us to refine campaigns and boost performance.
From ad creation to campaign management, we offer a one-stop solution for your digital advertising needs.
Improve your online presence with expert guidance.
We offer flexible digital advertising plans suitable for businesses of all sizes. Whether you're a startup aiming to establish a digital presence or an established business looking to expand your online reach, we're here to help you achieve your advertising goals.
Schedule a consultation today to explore how our digital advertising services can enhance your brand's visibility and drive growth.