ProtopVA Graphic Design Assistant
From creating stunning visuals to ensuring your brand's visual identity is on point, a Graphic Design VA can take your creative projects to the next level.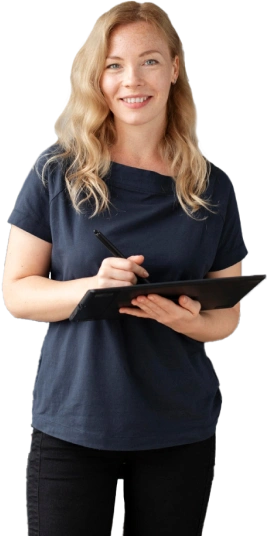 Learn more about Graphic Design Assistant​s
Graphic Design Virtual Assistants specialize in design, content creation, and video editing. They're dedicated to enhancing your visual and multimedia presence, ensuring your brand stands out creatively.
Feel free to contact us anytime!
A Marketing Virtual Assistant can manage all aspects of your marketing efforts, ensuring a cohesive and effective marketing strategy. Here are some examples: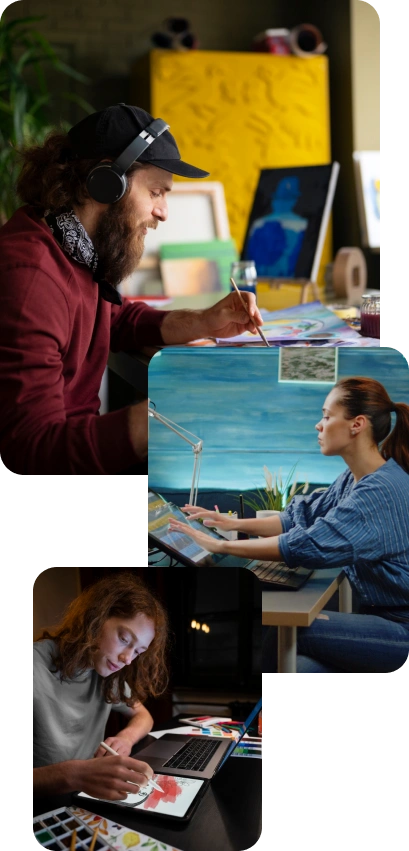 From conceptualization to finalization, your Virtual Assistant will ensure that your logo represents your brand values and sets you apart in the market

They can help you establish and maintain a strong brand presence by crafting consistent and eye-catching visual elements that resonate with your audience.

Whether it's removing backgrounds, adjusting colors, or improving the overall quality of your photos, they possess the expertise to transform your images into high-quality assets that align with your brand's aesthetic

Virtual Assistants can transform data and ideas into stunning infographics that engage your audience

If you require custom illustrations for your projects, a Graphic Design VA can produce original artwork that aligns with your vision

They will ensure that your website's graphics are cohesive, responsive, and optimized for quick loading, providing an engaging online presence
Some skills all of our Graphic Design VA's have
All our Vas are carefully picked by a thorough screeening and vetting process, and we make sure they have the skills necessary to perform (… needs more)

They handle your scheduling, travel plans, and financial matters with precision to prevent any oversights that could impact your life

They coordinate appointments, travel arrangements, and financial records, ensuring everything runs smoothly

They prioritize and make sure that your appointments are scheduled promptly, your travel plans are well-coordinated, and your financial matters are handled effectively

They interact with you, third parties, and service providers to ensure your needs are met and your preferences are conveyed accurately

They provide insights to help you make informed choices that align with your goals and preferences.
Looking for a way to get the work done without hiring an employee or VA?
Our dedicated services can help. We have the best talent in the industry and can provide you with a customized service that meets your specific needs or projects.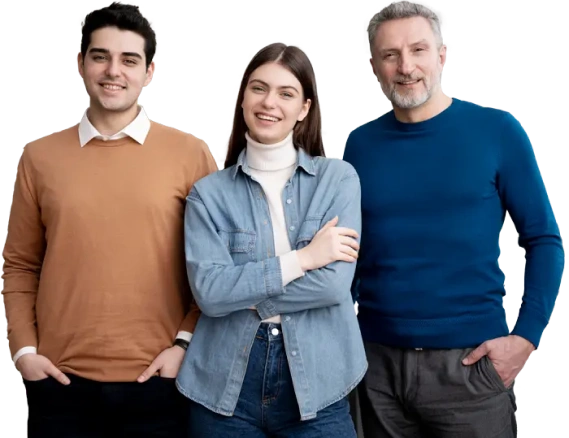 ProtopVA VA's are more than qualified to boost your business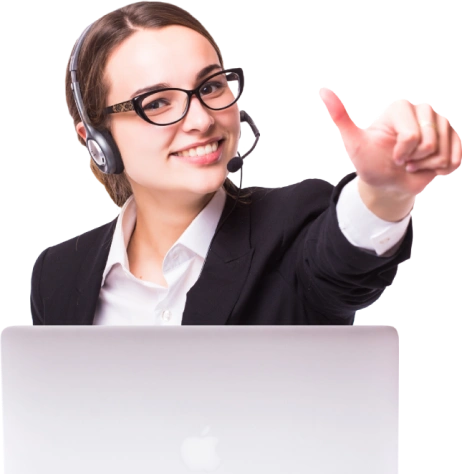 Why your business needs a ProtopVA Graphic Design Assistant

A remote professional can work from anywhere, which can be especially useful for Tech Businesses that need to be available to clients at all hours.

Tech companies are able to consider candidates from a wider geographic area, which can be beneficial if they're looking for someone with a specific set of skills or expertise.

Remote workers often have more flexibility in their schedules, which allows them to be more productive and efficient.

Remote professionals provide the same services as in-person employees at a lower cost, since they don't need to be provided with a physical workspace or other office-related expenses.

Improved Work-Life Balance
Hiring a remote professional provides a better work-life balance since virtual assistants can take on different tasks while you save money and time.
Looking for a team of talented assistants to help you with your business needs?
Our team of skilled and dedicated assistants is here to support you. Get in touch with us to see how we can accommodate your business