As a business owner, time is one of your most valuable resources. You only have so much of it to devote to growing your business and achieving your goals. That's why it's a great idea to consider outsourcing some of your tasks and hiring virtual assistants. In this article we are going to learn you about the benefits of hiring a virtual assistant.
Are you suffering the "Superhero Syndrome"?
If you're feeling exhausted and overwhelmed with all the tasks in your business, you're definitely not alone. Many entrepreneurs work long hours because they struggle to manage their time and delegate responsibilities. We call this "Superhero Syndrome."
Entrepreneurs and small business owners often believe they can do everything themselves, which leads to inefficiencies and overwork. However, your goal as an entrepreneur is not to create a job for yourself, but to create systems and hire people to help your business run smoothly.
That's where a virtual assistant comes in. Hiring virtual assistant services is one of the most crucial steps you can take as you grow your business. They can help you delegate tasks in core business areas more effectively and avoid burnout.
It can be hard to let go of control, but once you do, you'll be able to focus on what's truly important for your personal life and business. Who knows, you might even want to hire a full-time driver down the line!
What are Virtual Assistants?
Virtual assistants are self-employed and remote workers who provide administrative, technical, or creative assistance to multiple clients from a remote location. Remote assistants typically work from home offices and use communication tools to manage clients and complete specific tasks. They can offer a wide range of services, including:
Why hire a virtual assistant?
With a virtual assistant on your team, you can focus on the important tasks that require your expertise and attention, while delegating other tasks to your assistant.
This allows you to maximize your time and be more productive. Before you hire a virtual assistant, it can be overwhelming to manage multiple tasks on your own. But with an assistant by your side, you'll have the support you need to get things done and keep your business moving forward.
Don't sacrifice your time on repetitive tasks that don't contribute to the growth of your business. Instead, consider hiring a virtual assistant and see how much more you can accomplish with their help.
It is as simple as math: You only get 24 hours in a day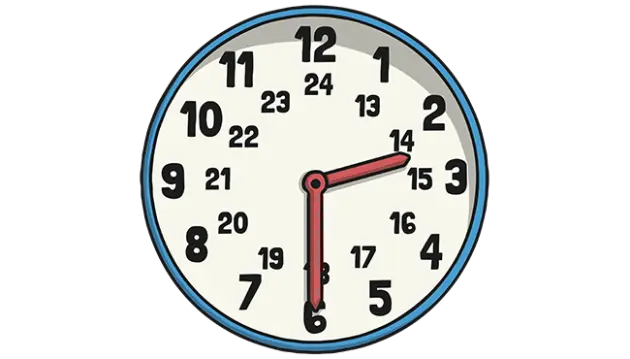 Do not expect to earn $100,000 per year by working on tasks that are worth just $20 an hour. If you can't work 5,000 hours in a 12-month period, the numbers just don't add up. If you intend to become CEO, you will need to do more tasks that have a higher hourly rate.
Among entrepreneurs is the difficulty of hiring assistance due to the fact they believe that hiring others is a cost rather than an investment. If you have ever felt that way about hiring someone to assist you in your business, then the following information should be helpful for you.
Having a team: the key to success
When it comes to running a business, there's a big difference between being a solopreneur and a business owner with a team. As a small business owner or entrepreneur, it's important to recognize that you can't do everything on your own. You need other people to help you manage and grow your business.
Being a successful business owner means hiring other people to take on tasks and responsibilities that you can't handle alone. This allows you to focus on the big picture and work on your business, rather than just working in your business.
If you're a solopreneur, hiring a team member can be a great step towards becoming the boss of your business. As Michael E. Gerber, author of the bestselling business book, The E-Myth, says, you can work on your business while you work in your business.
By bringing someone onto your team, you'll have more resources to accomplish your goals and keep your business growing.
8 Benefits of hiring a virtual assistant
It doesn't matter whether you hire a virtual assistant, or if you hire an entire team of virtual assistants. Outsourcing work to remote team members can drastically improve your business productivity and help you grow your business. Here are some of the top reasons to hire a virtual assistant.
1. Hiring virtual assistants let you save money
Virtual assistants are more affordable than hiring full time employees. Remote VA work as independent contractors for you and depending on where they live their hourly rate may be significantly less than what it would cost you to hire a local employee.
A virtual assistant living in the Philippines will usually cost you less than half of what a normal employee would cost in North America for the same tasks.
You are not limited by the local talent. Hire the very best. An entrepreneur is required to hire a specific employee. Not every company has access to a talent pool that is locally qualified for that position. If you use a virtual assistant, you can work from anywhere in the world as long as they have access to the internet. If you don't have to hire someone locally, your chances of finding good candidates for particular roles increase significantly.
Virtual assistants are not the only ones who utilize remote work tools. There are many more remote employees and they can work from anywhere. Juar as an example, the company ConvertKit has 34 highly skilled employees spread across 26 different countries.
2. You pay only for working hours
Most virtual assistants charge on an hourly or task basis, which can save you money. This is because you have to pay fixed monthly salaries to full-time employees, regardless of how many hours they work. However, not all of the hours that a full-time employee works are productive.
For example, an employee may take breaks, have meetings, or deal with other non-productive tasks. As a result, you may be paying for more hours than you are actually getting in terms of productive work.
By hiring virtual assistants, you can only pay for the time that they spend on the task that you need them to complete. This can save you money and ensure that you are only paying for the work that you actually need done.
3. Hiring virtual assistants, you will not need a physical office to work.
Wether you live or not outside of a major city, renting an office space can be a pricey endeavor. That's why hire a virtual assistant can be a great solution for building your team without breaking the bank.
With virtual assistance, you can start building your team right away, while still keeping your costs low. You'll be able to communicate and manage your virtual staff using software tools that are available, but keep in mind that the biggest cost of hiring a virtual assistant is their time.
The great thing is virtual assistants work remotely, which means you can tap into a wider talent pool and find the right person for the job, regardless of their location. This can be a game-changer for small businesses and solopreneurs looking to expand their team and grow their business.
4. Delegating tasks to other staff members allows you to avoid burning out.
If you're feeling burnt out from work, delegating tasks to others could be the solution you need. Some people feel like they need to do everything themselves, but this can lead to long workdays, feeling overwhelmed, and not having enough time for other important aspects of life, like exercise, hobbies, and spending time with family.
When you hire a skilled virtual assistant, you can delegate business tasks as:
Phone calls: Virtual assistants can make and receive phone calls on your behalf, which can free up your time to focus on other tasks.
Scheduling meetings: Virtual assistants can schedule meetings for you, including sending out invitations and reminders.
Social media management: Virtual assistants can manage your social media accounts, including posting content, responding to comments, and running social media ads.
Social media marketing: Virtual assistants can help you develop and execute social media marketing campaigns, which can help you reach new customers and grow your business.
Calendar management: Virtual assistants can manage your calendar, including scheduling appointments, blocking out time for important tasks, and sending out reminders.
Data entry: Virtual assistants can enter data into your computer system, about your business operations and customer behavior, which can save you time and help you avoid errors.
Lead generation: Virtual assistants can help you generate leads, which are potential customers who are interested in your products or services.
Internet research: Virtual assistants can research information on the internet, which can save you time and help you make better decisions.
Admin tasks: Virtual assistants can perform a variety of administrative tasks, such as filing, proofreading, and creating presentations.
5. Keep a healthy work-life balance
One of the best things about hiring a Virtual Assistant is that it can help you improve your work-life balance, and take care about your physical and mental health.
When you have a Virtual Assistant to take care of the administrative tasks, you can have more free time to spend with your family and friends. You can also have more time to relax and recharge, which can help you be more productive at work.
6. Spend more time focusing on areas in which you are at your best
It's important to recognize that no one is a perfect leader in every situation. Don't put pressure on yourself to be a master of everything. Even if you enjoy certain tasks, it's okay to delegate others that you don't like or aren't good at. In fact, delegating tasks to others can be a smart move that allows you to focus on what you do best.
When you hire people who are skilled in areas where you may struggle, it can make your business run more smoothly and efficiently. So, don't be afraid to lean on your team and delegate tasks to those who are experts in their field. By doing so, you'll be able to work more effectively and be a better leader overall. Remember, building a strong team is one of the keys to success in any business!
7. Keep focused on more essential tasks that will allow scale quickly
Hiring a virtual assistant can be a game-changer for your business. By delegating repetitive tasks to your assistant, you'll free up more time to focus on core tasks that will have a bigger impact on your business growth. When you spend your time on high-value activities that directly affect your income, you'll be more productive and ultimately more successful.
As a business owner, time is your most precious resource, and it's important to use it wisely. By hiring a virtual assistant, you'll be able to maximize your time and achieve more than you ever thought possible. One great thing about virtual assistants is that there are many different types available to meet your specific needs.
Whether you're looking for someone to handle administrative tasks or someone with more specialized skills, there's a virtual assistant out there who can help. So, if you're considering hiring a virtual assistant, ask yourself: what can they do for me? The answer is simple – anything! With the right assistant on your team, you'll be able to achieve your goals and take your business to the next level.
8. Reduce Hiring and Employee Costs
Although virtual assistants are paid much more frequently than in-house employees, you incur no hiring or incentive charges that can be very beneficial.
It is estimated that it costs a minimum $4129 to fill a position in the United States. In addition, the company also spends millions more per person in training costs, health care, perks, and another employee benefits.
Getting a virtual assistant will save you money on your time by lowering the monthly salaries for your time to work.
How to Find the Right Virtual Assistant
If you're ready to hire a virtual assistant, there are a few things you need to do to find the right person for the job.
Define your needs. What tasks do you need help with? Once you know what you need, you can start looking for VAs who have the skills and experience to help you.
Do your research. There are a number of websites and directories where you can find virtual assistants. Read reviews and compare profiles to find the VA who is the best fit for your needs.
Interview candidates. Once you've found a few candidates, schedule interviews to get to know them better. Ask about their experience, skills, and availability.
Make an offer. Once you've found the VA you want to work with, make an offer. Be sure to discuss the terms of the agreement, including the scope of work, hours of work, and pay rate.
But, if you want to save time or you don't know how to start to hiring a remote assistant or team, the best option for you is to let a company like ProtopVA take care of the process. We will find, interview and select the best virtual assistants for your company or business.
Learn more about our process to find and hire a virtual assistant for you or book a free call to get start to hire virtual assistants services for your business.
Conclusion
If you're looking for ways to save time, money, and improve your productivity, hiring a virtual assistant is a great option. Also, a Virtual Assistant can help you with a wide range of non core tasks of your day to day operations, so you can focus on the things that matter most to you as core business services and clients.
Also, having a remote team with administrative and technical skills performing time consuming tasks, help you to improve you work-life balance and enhanced emotional well being.
Finally, we hope this article gives you enough reasons to stop hesitating and hire your virtual assistant team soon.